We supply and install a range of Paxton Access Control systems to suit a single door or gate, to multiple doors and gates.
The Paxton Access Systems can be simple standalone entry / exit system (Compact or Switch 2) to full computer based system (NET2).
For more information or if you have a technical enquiry please email us This email address is being protected from spambots. You need JavaScript enabled to view it. We will endeavour to reply within 2 working days.
Disclaimer :- These products are not available to sell online.
---
 switch 2 
Switch2 is a single door control unit. The control unit stores the access permissions of the user and is mounted within the building. This makes the system suitable for high security applications. 
Switch2 can be used with PROXIMITY, CARDLOCK or TOUCHLOCK readers. Switch2 can be installed to many doors over a site, all using the same tokens.
Two readers can be connected to a single unit to give read in and read out access control. 
---
        ·         Keyfobs have a lifetime guarantee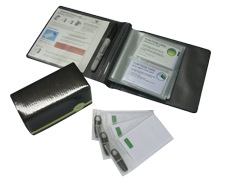 ·         All users are valid after enrolment
·         A lost card can be voided with a shadow card
·         Additional packs can be added easily
·         Simple function cards are included
·         Choice of pack sizes
·         Choice of pack colour for using coloured zones.
---
 ·         Use with Switch 2 or Net 2
·         Integral hands free interface
·         Read range max 5m with hands free tokens
·         Bright LED display is visible even in sunlight
·         Robust casing
·         Easy mounting
·         IPX7 rated suitable for external use
---
·         Robust exit buttons
·         3 sizes available in E-series
·         E series complements P-series Proximity readers and K-series keypads
·         Stylish Marine exit button
·         Martin exit button uses a touch sensor 
---
NEt 2
Net2 is a networked access control system. A networked system gives the advantages of central control, event reporting and flexible control over users' access.
Each control unit is part of a network but can run independently making its own decisions and remembering events.
The control unit has FLASH memory which means that firmware can be upgraded from the PC. 
This is the key to making the system future proof.
---
·         Intuitive, colour touchscreen internal monitor
·         Can be used via handset for private calls or in hands free mode
·         Inbuilt help for ease of use
·         Can be wall or desk mounted
·         IP and PoE technology for easy expansion
·         No need for specialist wiring diagrams
·         Video voicemail option.
---
·         Smart, simple audio/video door entry panel
·         Comes with a keypad and RFID reader
·         Low light sensitivity camera for day/night use
·         IP55 rating for use in all weather conditions
·         Comes in flush, surface mount or rain hood options.
·         IP and PoE technology for easy expansion
·         No need for specialist wiring diagrams
·         SIP compatible
---
·         Use with Switch 2 or Net 2
·         Simple mounting
·         Read range up to 100mm with Proximity Cards
·         Supplied with a choice of black or white fascias
·         Low profile – less than 16mm deep 
·         4 sizes